Client Login
Check Availability
Heather & Mark 7/14/12
John – thanks for being part of a REALLY FUN night!!! Mark & I & our guests had a great time.
​
*sheriseklat 7-30-11
Wedding Wire
5.0 Overall
Quality of Service 5.0/5.0
Responsiveness 5.0/5.0
Professionalism 5.0/5.0
Value 5.0/5.0
Flexibility 5.0/5.0
My DJ was John Curry and I HIGHLY recommend him. He was so flexible and available whenever I needed to discuss things about the wedding. He went beyond my expectations. I had people dancing on the floor from the beginning of the reception til the end. Everyone raved about the music and it wouldnt have been the same without John as our DJ. You will not be disappointed
​
atimura 6-25-11
Wedding Channel
5.0 Overall
Value 5.0/5.0
Service 5.0/5.0
Quality 5.0/5.0
Team DJ/John Curry was amazing! We had all kinds of music for the various ages at the wedding. No one left the dance floor empty!! Dancing all night! Cost and service was amazing!!!! Could not be happier!
​
bouncinbunni 11-6-10
Wedding Channel
5.0 Overall
Value 5.0/5.0
Service 5.0/5.0
Quality 5.0/5.0
I was really worried about DJ's. It just seems so expensive that I didn't even want to look originally. My one friend who had been to a couple of wedding recently said that Team DJ did a great job at them all. The price was high for me, but I think it's pretty standard for DJ services. The DJ played timeless tunes that kept everyone on the floor the whole night! If you do use team DJ I'd suggest John Curry. He was awesome!
John Curry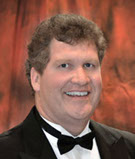 top of page
T.E.A.M. DJ | 4037 Blendon Point Drive, Gahanna, Ohio 43220 | 614-798-8794